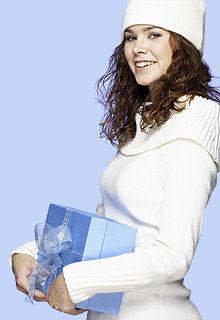 6 Great Online Christmas Shopping Tips
by: Rosie Fletcher

Christmas shopping is no longer confined to the local mall or an annual catalog that happens to find it's way into your mailbox. Thanks to advanced technology, there is literally a whole world of shopping at your fingertips. The internet has revolutionized the way people shop and, besides, what better way to do your Christmas shopping than from the comfort of your own home. No longer must we suit up and weather the harsh winter days in the hopes of checking a few names off of our Christmas list. The store aisles, as we know them, are crowded and hectic.

&raquo Learn More


---

Hot Christmas Gifts For Your Child
by: Adam Peters

Buying children's Christmas gifts does not have to be stressful. By planning ahead and shopping online, you will be on your way to having your Christmas shopping done!

&raquo Learn More


Home | Resources | Site Map

Does hearing the terms Christmas shopping make you cringe and feel stressed out? Find tips and articles here to help make your Christmas shopping a breeze!


Christmas Decorating Ideas
15 Christmas Decorating Ideas
by: Lesley Dietschy



Decorating your home for the holidays does not need be stressful or expensive. Being one of the most popular times of the year to decorate, get your family involved and have fun making your home beautiful for the holiday season.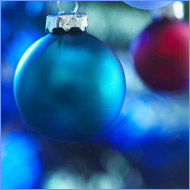 Here are 15 Christmas decorating ideas:

1. Display your favorite Christmas collections. If you don't have a collection, now is a great time to start! My son and I collect nutcrackers and every year we have a wonderful time selecting just the right one. With a permanent marker, I write the year on the bottom of the nutcracker. Not only do we enjoy looking at the nutcrackers during the holidays, we also enjoying the fond memories of selecting them.

2. Make simple bows out of Christmas ribbons and attach them to your curtains with pins. This is a very charming look.

3. Decorate your house plants by hanging small Christmas ornaments on them.

4. Place a collection of Christmas books on your coffee table.

5. Fill a glass bowl with pine cones and Christmas balls and place on a shelf or table.

6. Wrap your staircase banister with indoor Christmas lights, garland, and bows.

7. To add scent throughout your home, tie 5 or 6 cinnamon sticks together in a bundle using Christmas ribbon. Make as many bundles as you wish and place around your home in baskets or bowls.

8. To decorate your table, tie Christmas ribbon to the stems of glasses and/or handles of cutlery

9. To dress up your chairs, tie Christmas bows around the chair so that the bow is on the back of the chair.

10. Using a small brush or q-tip, paint the edges of pine cones with glittery gold craft paint. After the pine cones dry, place them in a decorative basket.

11. Add Christmas garland to door frames, window frames and mirrors. You can use tape to secure the garland to the surfaces.

12. Tie bows around door knobs using festive and colorful Christmas ribbon.

13. Attach garland and Christmas bows to your chandelier. You can also weave strings of red beads in the garland that will dangle down from your chandelier and reflect the light, which will add sparkle.

14. If you live in a milder climate, consider decorating with Amaryllis plants. These beautiful plants come in red and white, grow tall, and provide a very elegant look.

15. Don't forget to decorate your fireplace mantel and hang your Christmas stockings. A few fireplace mantel decorating ideas are adding garland, different styles and sizes of Santas, teddy bears, and candles. You can also display your favorite nativity scene if you have a large enough mantel.

Be creative with your fireplace mantel because most mantels are the focal point during the holiday season. Another decorating idea for your mantel is to purchase a bunch of miniature rosemary trees shaped like Christmas trees, add mini ornaments to them and line them up across your mantel. These miniature rosemary trees are readily available during the holidays and come in festive containers.

Christmas decorating is a great time to create traditions and spend quality time with your family. Get out some snacks and drinks and create a little "decorating party" that you're family will love and look forward to year after year.

Happy Holidays!

About The Author

Lesley Dietschy is a writer, jewelry designer, and the founder of a network of popular websites including http://www.HomeDecorExchange.com and http://www.HomeGardenExchange.com . Both of these websites feature valuable information and resources to assist you in decorating your home and garden.

For beautiful beaded bracelets, please visit: http://www.BeadedBraceletBoutique.com